Dec, 20, Christmas Food Bags!
by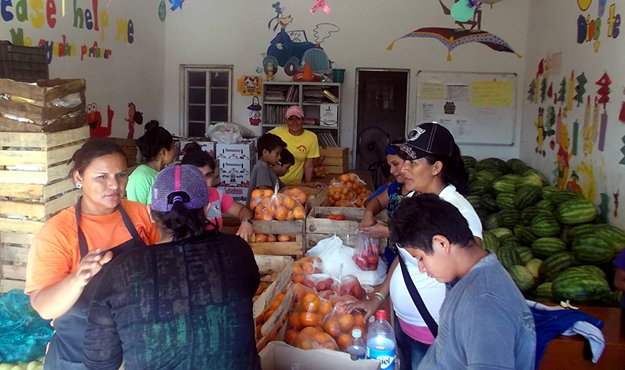 The Christmas season shined a bit brighter for families of the "hope" neighborhood this week. In our annual Christmas Food Bag program, sponsored by the Paradise Village Foundation, mission volunteers distributed nutritous food bags packed with fruits and vegetables (watermelons, bananas, oranges, cucumbers, onions, chiles, tomatoes); meat and dariy (milk, eggs, chicken, tuna) and staples such as rice and beans to over 400 families last Wednesday.
The event lasted all day, and ran into the early evening.
The remaining food was donated to Regional Hospital emergency, Mezcales church and a small village outside of Pueto Vallarta, at the base of the mountains.